I've spent this afternoon implementing a particle system into the game.
Well, what is the first thing you do with a particle system? You set shit on fire!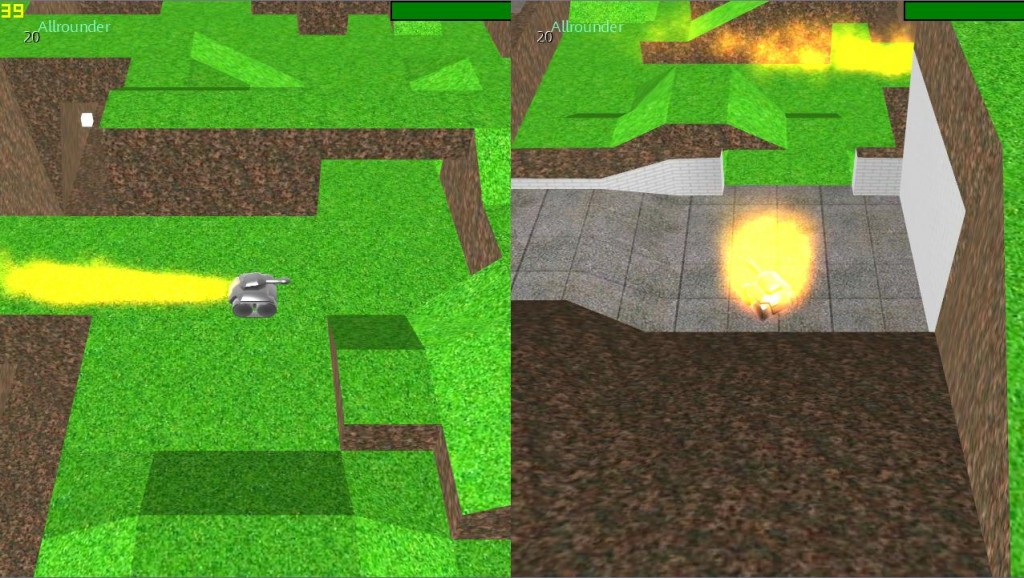 I've implemented it by using this:
http://creators.xna.com/en-us/sample/particle3d
Don't worry about the framerate, it choked up when I took the picture, it runs smooth as silk at 60 FPS on both my dev machine as the xbox 360, even with 4 viewports.